May 02, 2021
Kolmi Hopen opens new ManiKHeir factory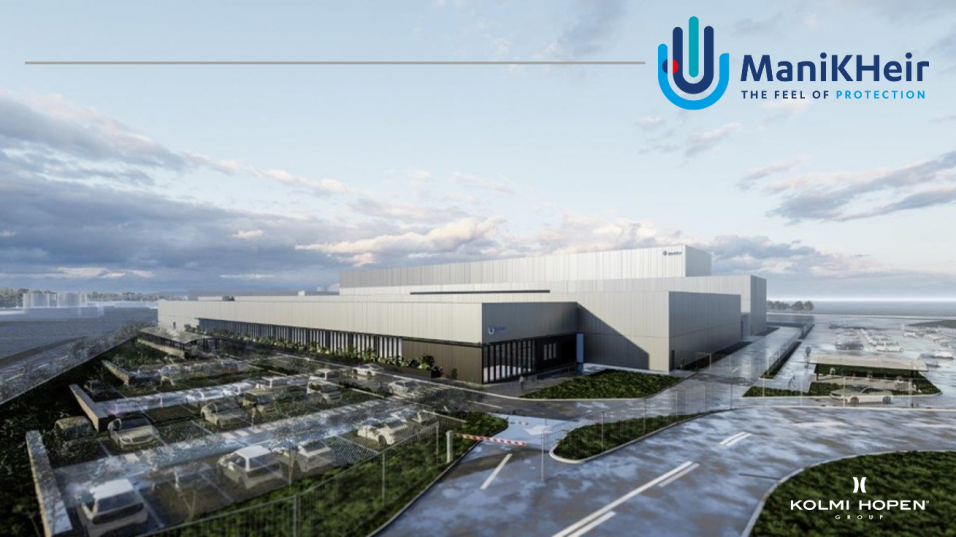 Kolmi Hopen is opening a new factory, ManiKHeir, in Sarthe (France). This plant will manufacture nitrile gloves for the health and industrial sectors.
Kolmi Hopen, which already has one factory in the Pays de La Loire region, is increasing its production capacity with the opening of a new site in Sarthe.
Recognised as a key player in the design and manufacture of masks, head covers, shoe covers, flannels, wiping gloves and care sectors, Kolmi Hopen is expanding its expertise with a nitrile glove factory.
This factory is a response to a call for projects, "Resilience", initiated by France Relance, which aimed to enable the supply of nitrile gloves in Europe.
Kolmi-Hopen offered to take over part of the Arjowiggins site in Bessé-sur-Braye.
This initiative was supported and welcomed by the State through Agnès Panier Runacher, Minister Delegate to the Minister of the Economy, Finance and Recovery, responsible for Industry, and by the Pays de la Loire region, through Christelle Morançais, President of the Region, who had already played a decisive role in the opening of Kolmi Hopen's second plant in Beaucouzé.
Kolmi Hopen can therefore count, in addition to the 40 million euros already invested, on 10 million euros invested by the State and 5 million euros of funding from the Region.
The new factory is due to open at the end of 2023 and is already looking for its first 150 employees.